Ozark Powerboat Club
Lake of the Ozarks, located in central Missouri, has a rich history in powerboating that has captivated enthusiasts for decades. The lake's powerboating legacy dates back to the 1930s when it was first created as a hydroelectric reservoir. As the lake grew in popularity, so did the demand for thrilling powerboat races and events.
Today, Lake of the Ozarks is renowned for its vibrant powerboating community, and at the heart of it lies the Ozark Powerboat Club. The club has played a pivotal role in promoting the sport, Supporting local photographer, and fostering a sense of camaraderie among boating enthusiasts.
Whether you're a seasoned racer or a recreational boater, joining the Ozark Powerboat Club provides an avenue to indulge in the exhilarating world of powerboating and be a part of a vibrant community united by their shared passion for speed, water, and the beauty of Lake of the Ozarks.
Thanks for being #DownWithOPC !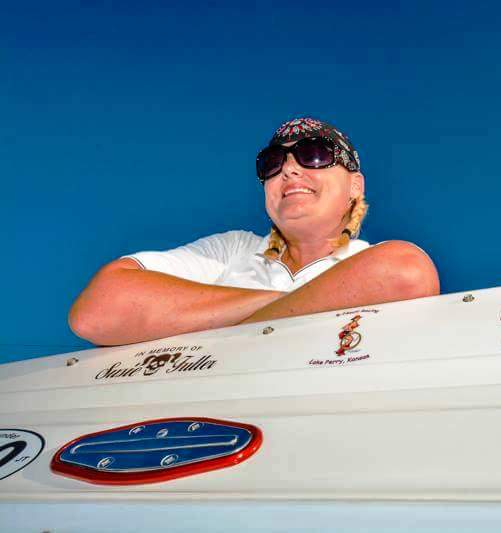 B-Nauti Racing
Carrie J Sixkiller
Powered by a 1993 "B-Nauti" Baja 24 Outlaw with a 525SC, Carrie has not won her class every year and that's okay. Winning is a bonus for her. Being part of something that helps so many people is the real win.
She has however won her class 12 times in the last 16 years with her best time on the 1 mile course of 79 mph. Last year she set her own personal record at 73 mph on the 3/4 mile course. That is something she has been fighting for while building a brand the empowers women in this sport.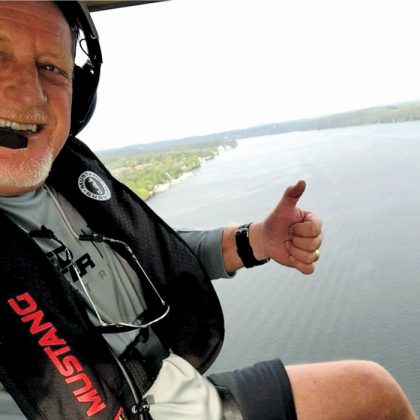 Image Maker - Poker Runs America
Jim Davis of Go Fast Photos & Videos
One of Davis' first experiences riding in a powerboat was when his father-in-law took him for a ride in a 26-foot American Offshore boat that went well over 100 mph.
"I couldn't believe it, the power and I was hooked with boats," he said. "When we got down to Lake of the Ozarks, I'd never seen boats like that before and I wanted other people to experience what I saw."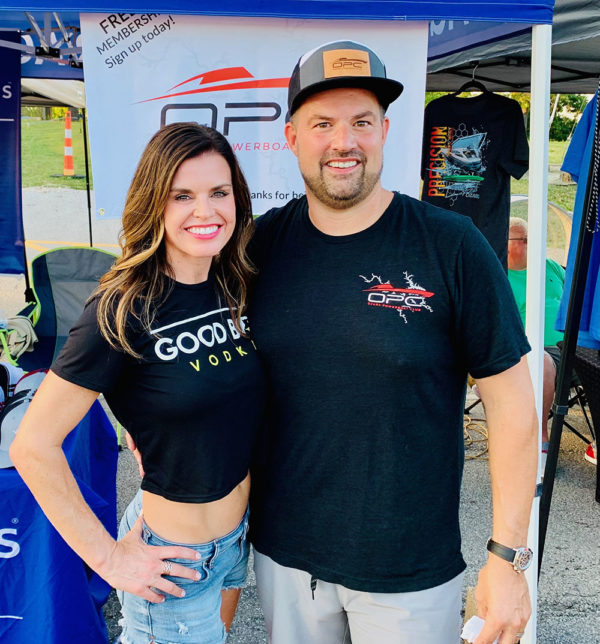 Are you Down With OPC
Tony & Jaime Townsend of OPC
During last month's Lake of the Ozarks Shootout in Central Missouri, Tony Townsend, an Iowa-based performance boater who has spent a good amount of time at Lake of the Ozarks as a teenager and over the past several years since his wife and two daughters picked up a second home at the lake, received a lot of attention for his newly formed Ozark Powerboat Club and its accompanying website and social media pages—all of which have an OPC acronym.
Boats & Bros Podcast
Hosts Myrick Coil and Ray Lee
Offshore racing multi-time National/World Champion with Team M CON /Monster Energy Racing, Team Performance Boat Center/FASS Fuel Systems and Speedboat Test Team Driver Myrick Coil is teaming up with Speedboat magazine publisher Ray Lee to create an all-new weekly podcast called Boats & Bros.
You won't want to miss these!
FASS Diesel Fuel Systems
Brad Ekstam and Fass cat
You've been following the progress of the "FASS Cat" for the past couple months patiently awaiting the reveal. Well today is the day. We all know OPC enjoys nothing more than showing off the best Powerboats LOTO has to offer and when a good friend and OPC partner wants to do just that, well I get very excited.
Ozark Powerboat Club sat down Friday with Brad Ekstam, President of FASS Fuel Systems, to find out all the details of the very first of the Performance Powerboats (formerly Wright Performance) and of course take a ride.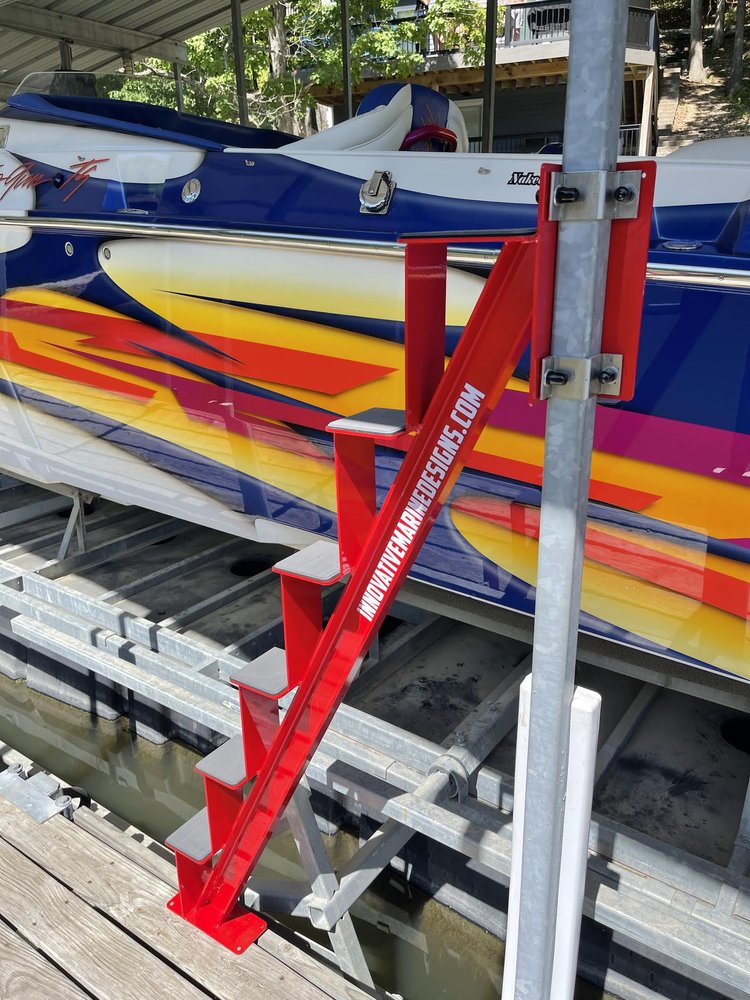 Innovative Marine Designs
EASY ACCESS STEPS
Upgrade your dock step by step with Innovative Marine Designs. Our patent-pending, aluminum step system is a safer and easier way to get in and out of your boat while it's still on the lift.
Install in as little as an hour with no structural drilling.
2 sizes and 3 colors fit your style and needs.
Member Trusted Partners
Finance Your Boat
Hamilton Marine Finance is a full-service financing company specializing in loan underwriting for marine vessels and RVs.
We pride ourselves on integrity, industry knowledge, follow-up and attention to detail.
Dock Your Boat
DockWorks LLC is a full service dock company servicing the Lake of the Ozarks.
With over 30 years of combined experience in dock design and construction, we can build the dock of your dreams.