The Team behind the lens
At Ozark Powerboat Club, we have a talented and passionate community of powerboat photographers who bring the thrill and beauty of powerboating to life through their lenses. Our photographers are a dedicated group of individuals who have a keen eye for capturing the essence of powerboating, from the adrenaline-pumping moments on the water to the street parties and more.
With their skills and creativity, our photographers help us document and celebrate the exhilaration, camaraderie, and natural wonders that make powerboating on Lake of the Ozarks and around the United States truly extraordinary. They play a vital role in preserving the memories of our club's events, excursions, and unforgettable experiences.
From action-packed shots that freeze the heart-stopping speed of powerboats to serene images that showcase the tranquility of the lake, our photographers consistently deliver stunning visuals that allow us to relive and share your powerboating adventures. Their dedication to their craft enriches our community and helps us forge a deeper connection with the powerboating lifestyle.
Sponsoring Ozark Powerboat Club supports these photographers helping enhance their brand visibility connecting them with a passionate audience wanting to purchase and display their art of photography.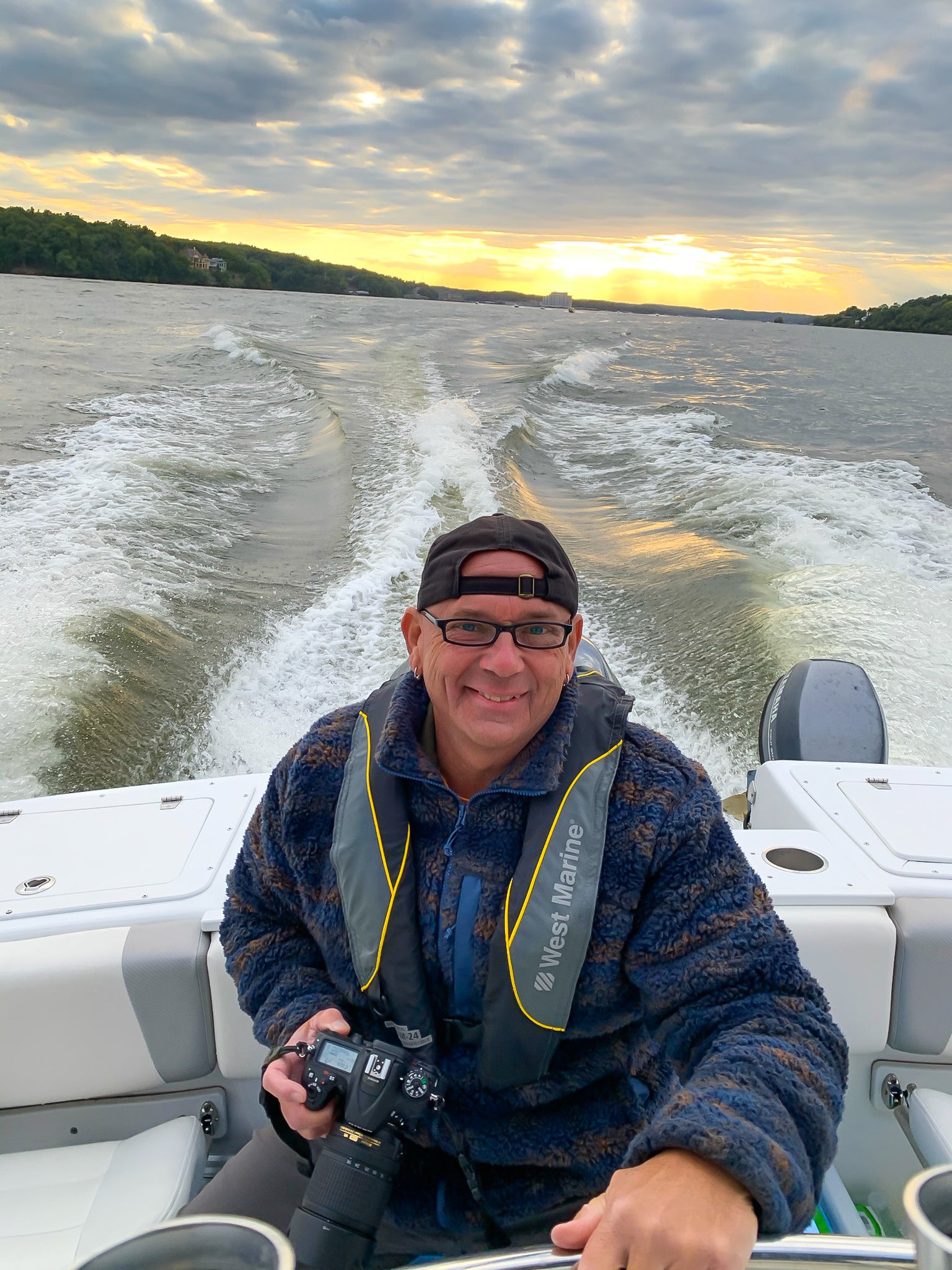 Lake Shots Photography
David Dilks
David Dilks has had a love and passion for photography since he was 17. He grew up in Kansas City, Mo where he worked in both printing and construction, later attending Kansas City Art Institute where he received his bachelors in Photography. David freelanced for several commercial photographers before opening his own studio in the KC bottoms.

In 2008 David, his wife Jennifer, and their two sons decided to move from Lake Lotawana to the Lake of the Ozarks, taking the leap from being summer and
weekend tourists to full time residents. In 2009 David started Lake Shots Photography.

David has a wide range of experience from architecture, commercial, landscapes, real estate, food, land, air and water events, birds, wildlife, boats, to people- weddings, sports, boudoir, modeling, family and senior portraiture. However, the Lake of the Ozarks offers David the opportunity to shoot what he loves the most- boats and wildlife. He teamed up with Lake Expo in 2011 and shoots most of the lake area events, happenings and boat races. David also became an MDC Missouri Master Naturalist in 2012.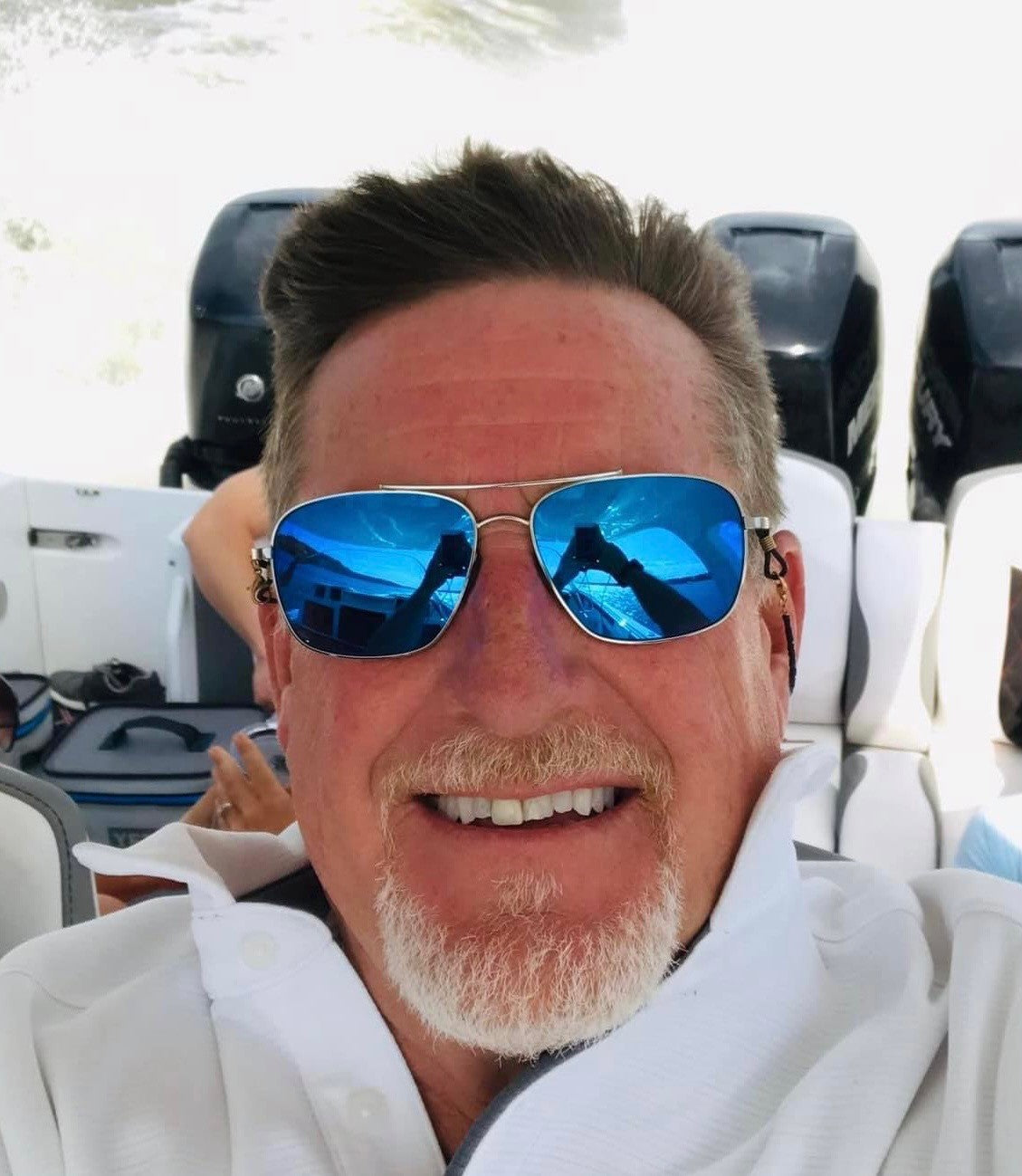 Go Fast Videos & Photos
Jim Davis
 Jim has been residing in Iowa for over 30 years where he is a land agent selling farm ground throughout Iowa.
Jim received his Master's degree from Iowa State University and worked in higher education for over 20 years where he was recognized for his dedication
and loyalty to the students of Iowa receiving the Iowa professional of the year award in 2014.
Jim's passion for photography started in high school and turned into video when drones arrived on the market.
Jim and his wife Darcy spend the summers at LOTO. In 2011 Jim was asked by his friend Brett, from Performance Boat Center , to shoot a poker run here at Lake of the Ozarks, from there he was hooked. Jim has been shooting poker runs, fun runs, and special events from Canada to Key West for some of the biggest event including the baddest boats in the country. Things really started heating up when he hooked up with his friends Tom and Kimber Cline, together they make the total package chasing boats from the helicopter most every weekend.
"There's nothing that compares to being 30 feet above a boat, going 100 miles an hour ,shooting video with friends of friends", says Jim.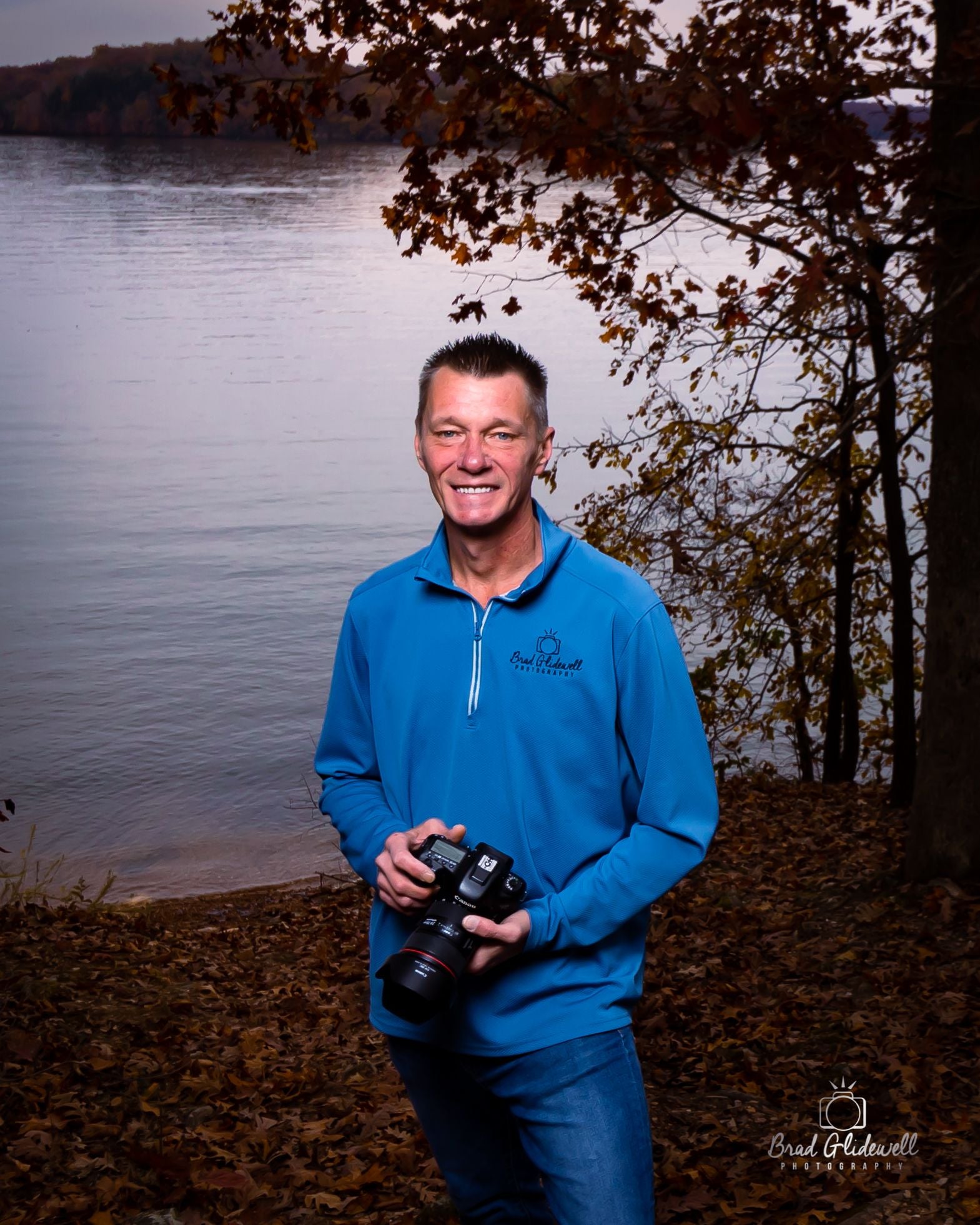 Brad Glidewell Photography
Brad Glidewell
Born in Fort Madison, Iowa, Brad moved to the lake with his now wife and daughter in 2013. Although Brad Glidewell Photography captures weddings, seniors, families, real estate, sports, and events, his true passion is boats. Brad started in the world of photography while in Puerto Vallarta in 2003. He captured two sunset photos with a disposable camera, he then found himself looking for the next shot in everything he did. What started as a hobby, went to a side gig, and is
now his full-time career right alongside his wife.
Brad's hobbies include boating, concerts, and photography of course. Next time you see Brad get off of the famous red and white helicopter, on a dock or in the streets, be sure to say hello and thank him for being #DownWithOPC !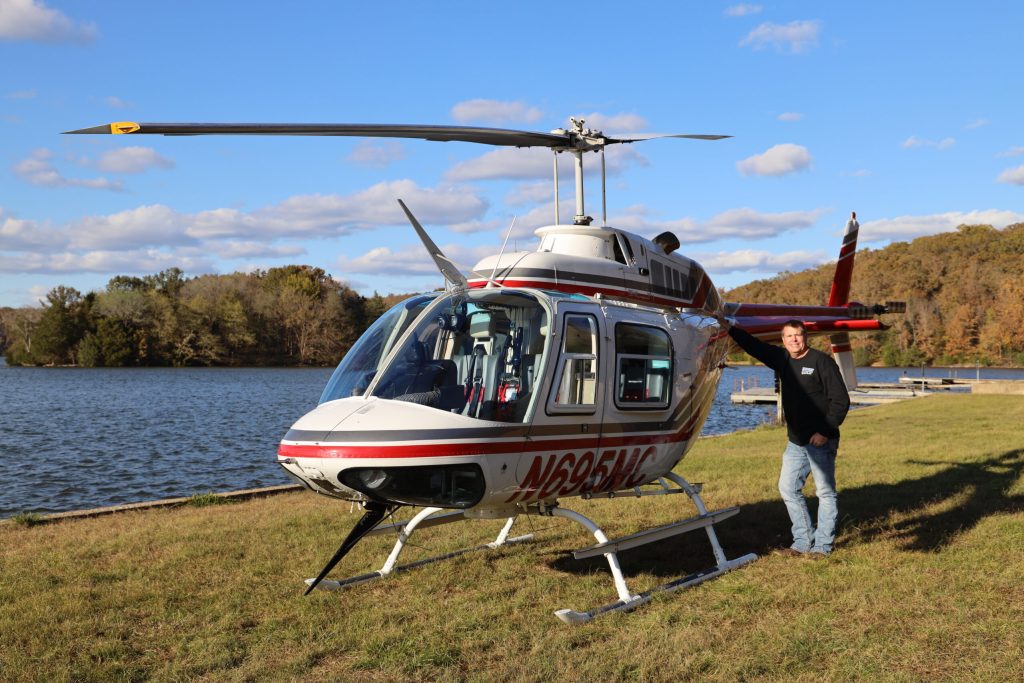 Time Cline Helicopters
Tom Cline
 In aviation, experience and expertise is so important. Tom has now flown over 5000 hours, over 2000 hours of night flying. For Tom it started at Metropolitan Helicopter in St. Louis where he provided Aerial Photography and Guided Tours. Because it was a smaller company, he worked side
by side with the mechanics to learn all he could about these powerful machines. From there, he started his own helicopter business.
One day while out for a flight, Tom found a working meth lab and notified law enforcement. The sheriff was so impressed with Tom's natural abilities to spot
criminal activity, he was asked to attend the police academy and became a deputy to aid in the pursuit of drug trafficking and also help out in search
and rescue missions.
Tom has been coming to the lake since he was a child and finally bought a condo in 2016. Now with his wife Kimber by his side, Tom is best known for being the "red and white helicopter chasing boats with photographers hanging out the side". Tom loves what he does and loves being able to do it right here at Lake of the Ozarks.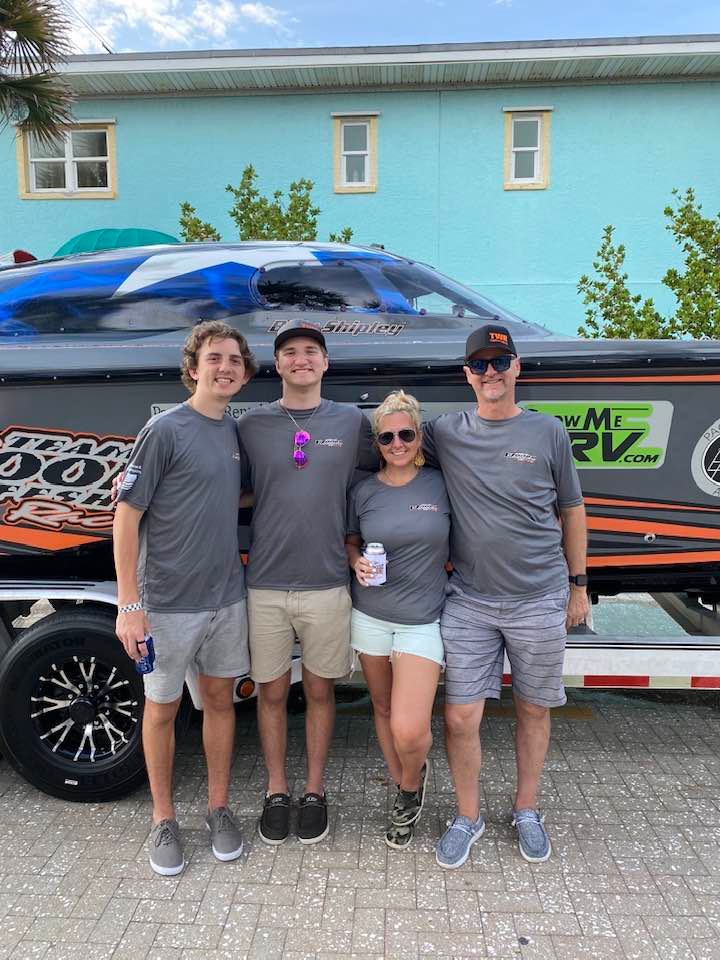 Ryan Walker Photos
Ryan Walker
Ryan Walker has had a love for photography since he was 13 years old. He grew up in Fruitport, Michigan and later attended Aquinas College on a baseball scholarship. He is currently employed at Great Lakes Wine & Spirits where he's been to a delivery driver for over 26 years.

While attending Aquinas, he met his wife Christine, and they were married in1995. They have two sons, Brendan and Brock, and currently reside in Grandville, Michigan. They also have a dog named Diesel, who is an 11 year old boxer, and is also the best boy in the world.

Ryan has been freelancing with photography for the past 10 years, and has really gotten serious about Offshore photography in the last five years. He shoots at all of the Florida races, as well as St. Clair, Michigan City, and the occasional LOTO races.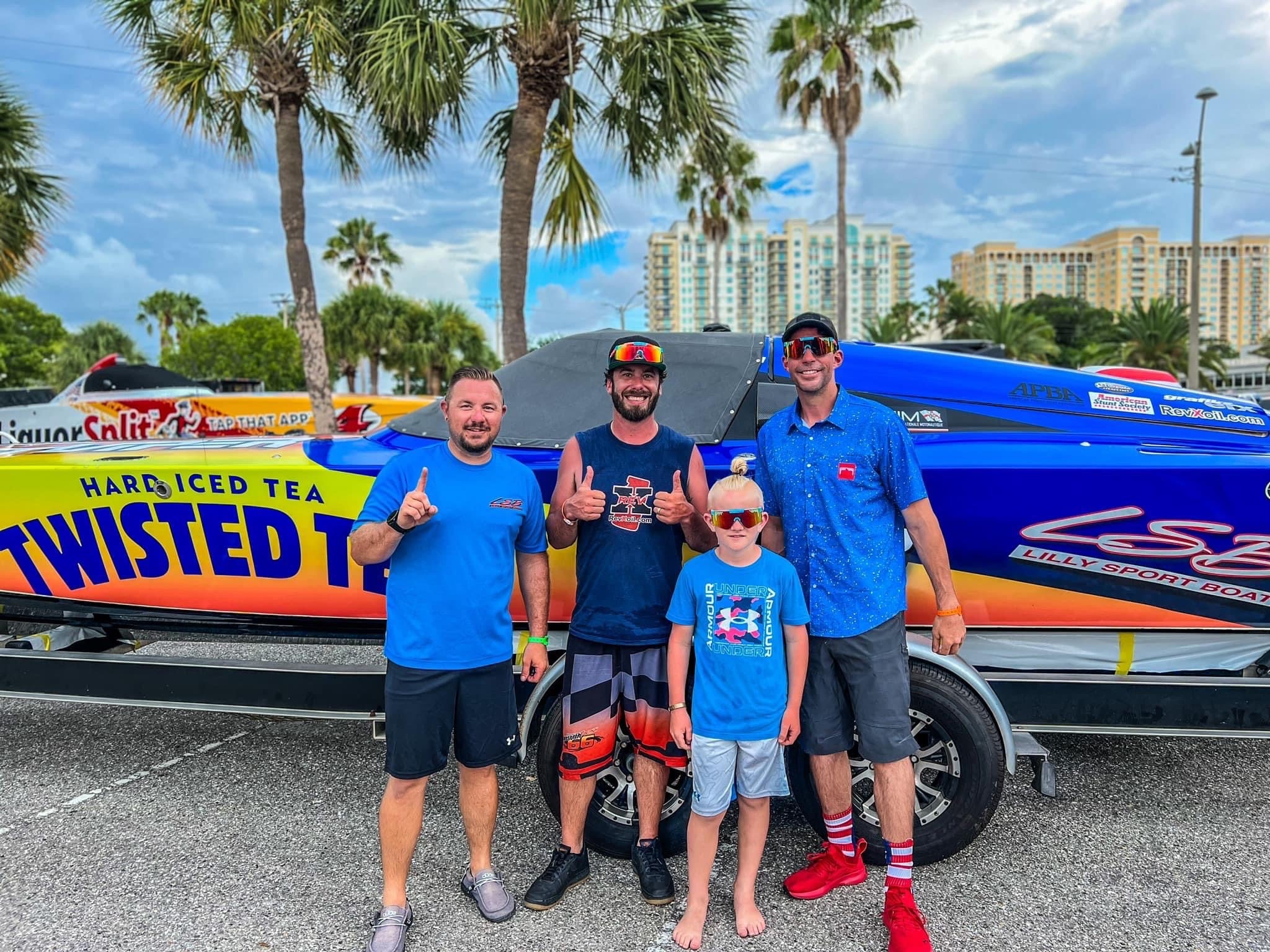 Victor Photography
Steve Victor
Steve was born and raised just outside of Baltimore Maryland. He has been in the equipment rental industry for over 20 years and currently manages a store in Maryland.
Growing up around the waterways in Maryland and Virginia he has always had a passion for boats. He met his wife Jenn in 2010 at the Key West offshore boat races. The draw for photography came when a close friend purchased an offshore race boat. He began traveling, taking pictures and has evolved into an addictive hobby. Out of this Victor Photography was created in 2012.
He attends poker runs, fun runs, and boatraces providing coverage of these events. Steve has also done some freelance photography for Hoonigan, Travis Pastrana, and multiple motocross races.
Steve has two children Lucas 10 and Emma 7. Recently his son Lucas has shown the same passion and has been helping his dad as a second photographer.